Applications in the prescribed format are invited for the posts of Sectoral Officers, under foreign service terms and conditions at District Project Office, Samagra Shiksha, Vizianagaram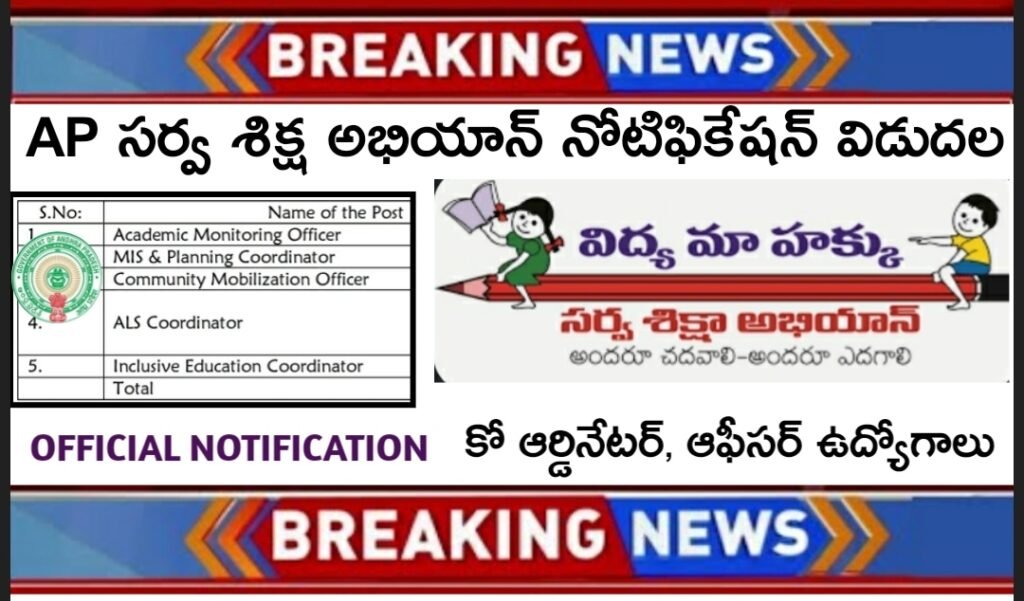 a) Issue of notification : 22.09.2022
b) Calling of applications : 22.09.2022
c) Last date for receiving application : 30.09.2022
2) Gazetted teachers & DIET Lecturers of School Education Department of Andhra Pradesh are eligible to apply.
Applications should be submitted to the District Project Office, Samagra Shiksha, Vizianagaram in which the teacher is working. 3) In service candidate should apply through proper channel
4) Candidates can apply for more than one post in one application
5) Age of the candidates shall be below 50 years as on 01.08.2022
6) No applicant can claim right for deputation to Samagra Shiksha based on this notification.
7) The antecedents of the individual , previous experience , track record etc..will also be taken into consideration for deputation 8) The State Project Director/District Collector/ Additional Project Coordinator, Samagra Shiksha may consider or reject the application for deputation to Samagra Shiksha.
9) The orders of deputation will be cancelled at any time without assigning any reason or prior notification.
10) The candidates who have worked in Samagra Shiksha on deputation for a period of 05 years continuously or in different spells are not eligible to apply for the post of Sectoral Officer / Assistant Sectoral Officer in Samagra Shiksha.